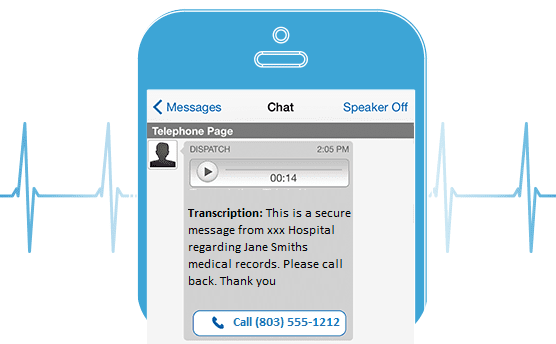 Solutions
For Doctors
For Chiropractors
For Hospitals
For Physicians
For Healthcare
After Hours Support

24×7 Call Answering For Medical Professionals
24 hours a day, 7 days a week, nights and holidays, connect your callers with cheerful, intelligent receptionists. Describe your after hours medical answering service needs and we'll get you same day quotes from the nations most reliable medical calls centers.
Unfortunately, people don't get to choose when they get sick. They also don't get to choose when they get scared, when they get hurt, or when they think of an important question regarding a medical matter. At the same time, the best doctors in the world aren't able to be in their offices 24 hours a day, 7 days a week. That doesn't mean that there needs to exist a gap between patient and physician when a practiced is closed or during these times. An after hours medical answering service provides the solution, by addressing these times when patients need to have a question answered or a concern addressed, but regular medical staff is unavailable. Learn More
One of the excellent benefits of utilizing a HIPAA compliant after hours medical service is the on-call support they can provide. If you have a provider on call, the answering service can use procedures that you put in place to make sure that all calls that meet the threshold are immediately routed to them. However you wish to structure your on-call call reception, an experienced after hours medical answering service will make sure that you get every call that meets your criteria.
24/7 Rapid Response Medical Call Support
Nights
Weekends
Holidays
24 Hour Support
From appointment scheduling and reminders to patient outreach, the latest medical management technology connects your after hours answering service for your healthcare practice. Easy tools for communicating what providers at what facilities are on call ensures that all calls are routed appropriately. Technology also allows easy organization and delivery of messages to ensure that important patient information is always communicated in a clear and organized fashion to your staff.

When people call into a medical answering service after hours, there is a high likelihood that their situation is serious or requiring immediate attention. Agents are trained in dealing with these types of situations. They know how to remain calm, obtain all the relevant information required from the caller, and then ensure that the appropriate medical professionals are notified if the situation is in fact emergent.
A 24 Hour medical answering service needs to be ready to meet any of the questions or concerns that patients may have, and our team uses every tool at our disposal to do exactly that. Agents are well-trained and dependable, and ready to look after any type of call that comes in for your practice. Our call center partners have proven time and again to be the preferred after hours medical answering service for healthcare providers in all corners of the industry. Simply put, we can provide the best for your patients during the hours when you simply can't.
Medical message management solutions – Request Pricing