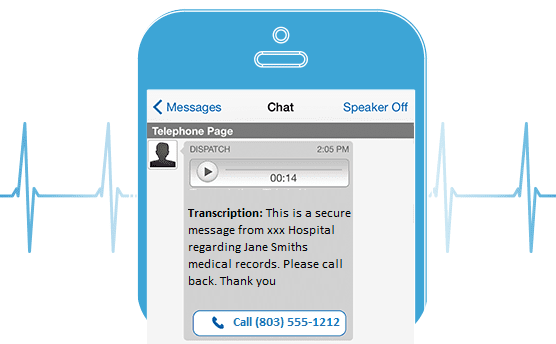 Solutions
For Doctors
For Chiropractors
For Hospitals
For Physicians
For Healthcare
After Hours Support

24/7 Healthcare Support, Just A Call Away!
Who We Are
We have the solutions for healthcare practice that needs a After Hours Medical Answering Service – a lifesaver for your healthcare needs during off-peak hours, weekends, holidays, and every moment in between. We're a team of seasoned professionals in the medical field who understand the importance of timely and accurate communication in patient care.
What We Do
Our mission is to serve as a professional buying guide and provide solutions to a seamless, round-the-clock answering service for medical providers, ensuring that you never miss a call. We understand that healthcare doesn't take a break, and neither should your support system. Whether it's an urgent prescription refill, an anxious patient needing reassurance, or a serious medical emergency requiring immediate attention, our team is trained to handle it all.
Why Choose Us?
Reliability
Working with top rated partners all across the United States, who act as an extension of your medical practice, your reliable partner that's on call, rain or shine, we help you save money. We aim to quickly help you find a medical call service that provides a professional, empathetic voice at the end of the line, ready to assist patients even when your office is closed. It's as easy as 1,2,3.
1) Simply Describe Your Needs, 2) Receive information and up to 3 Quotes 3) Decide.
COMPARE QUOTES
HIPAA Compliance
Patient confidentiality is our topmost priority. All of our affiliates adhere strictly to HIPAA regulations, ensuring that all patient interactions and data are handled with utmost privacy and security.
Expertly Trained Staff
Call handlers are not just professionals; they're specialists trained in medical terminology, emergency dispatch, and customer care. They are equipped to distinguish between non-urgent and urgent calls, ensuring that critical issues are escalated appropriately.
Customizable Solutions
We understand that no two healthcare providers are alike. Whether you're a solo practitioner, a large hospital, or a medical institution, medical practice can enjoy flexible and customizable answering services tailored to fit your unique needs.
24/7/365 Service
The commitment to your practice is uncompromising. Virtual Receptionists are available 24 hours a day, 7 days a week, 365 days a year, providing a seamless healthcare experience for your patients.
After Hours Answering Services
Patient Communication: Professional operators handle all patient calls, from booking appointments to answering queries, ensuring they feel heard and cared for at all times.
Emergency Dispatch: Our team is trained to identify and escalate emergency situations to the right personnel.
Appointment Scheduling: A live person will handle your calendar for you, managing appointments and reschedules efficiently.
Prescription Refills: Live operators manage prescription refill requests, forwarding them to the appropriate medical professional.
Message Relay: The live medical answering service ensure all important messages reach you or your team promptly and accurately.
Discover the difference a dedicated after-hours medical answering service can make for your practice. Connect with us today for a personalized consultation and let's create a healthier world together, one call at a time.
The Advantages and Disadvantages of After Hours Medical Answering Services
In the healthcare industry, the need for providing continuous support and medical assistance is paramount. Medical offices, regardless of their size and specialization, are turning to after-hours medical answering services to provide seamless 24/7 care. These services ensure that all incoming calls are answered, and patient concerns are addressed, even when the office is closed. However, like any other solution, these services come with their own set of advantages and disadvantages.
Advantages of After Hours Medical Answering Services
Why use a medical call service? Peace of mind, customer satisfaction, messaging services, capture new potential customers, and so much more, such as:
1. Round-the-Clock Availability
Medical emergencies are unpredictable and can occur at any time. After-hours answering services ensure that help is always available for patients. This 24/7 availability builds trust and confidence among patients, making them feel valued and cared for.
2. Enhanced Patient Satisfaction
The ability to connect with medical professionals after regular working hours greatly enhances patient satisfaction. Immediate response to concerns or emergencies eliminates the anxiety of waiting until the next day, and can sometimes be life-saving.
3. Efficient Call Management
After-hours medical answering services are adept at handling large volumes of incoming calls, reducing hold times and ensuring calls are not missed. They use state-of-the-art technology to categorize and route calls based on their urgency and nature. As a business owner, you know that good customer service begins by meeting patient's medical needs 24/7. A medical answering service provider can go a long way and handle any type of call, which gives your entire staff more time to focus on it's patients' needs.
4. Secure Health Information Handling
Reliable answering services are HIPAA compliant and ensure secure handling and confidentiality of health information. This is crucial in maintaining trust and complying with legal requirements in the healthcare industry.
5. Cost-Effective
Hiring an after-hours answering service can be more cost-effective than employing full-time staff for the same purpose. These services offer flexible plans based on call volume and specific needs of the medical provider.
Disadvantages of an After Hours Medical Answering Service
Ask, if anything, there could be minor disadvantages, such as less patient engagement, not using a traditional receptionist, or not having phone lines, answered directly by medical practitioners. Other downsides to consider include:
1. Limited Personal Touch
Although answering services are efficient, they lack the personal touch that in-house staff can provide. Patients often prefer speaking to someone they are familiar with, especially when discussing sensitive health information.
2. Potential Miscommunication
There is a risk of miscommunication when a third party is involved. Despite rigorous training, operators may not have the same depth of knowledge as medical professionals, which can lead to misunderstandings or incorrect advice being given.
3. Dependence on Technology
Answering services depend heavily on technology. Any technical glitches or downtime can lead to missed calls and disgruntled patients.
4. Privacy Concerns
While legitimate services are HIPAA compliant, privacy breaches can still occur. This can lead to legal repercussions and damage to the medical office's reputation.
5. Cost Considerations
Although cost-effective in many cases, for smaller medical practices with fewer phone calls, the cost of an after-hours answering service may outweigh its benefits.
The adoption of an after hours medical answering service by medical offices is a strategic decision that should consider both its advantages and disadvantages. The key is to choose a reliable service that aligns with the needs and expectations of both the healthcare industry and the patients it serves. Such a service can ensure efficient handling of incoming calls, boost patient satisfaction, provide round-the-clock support, and securely manage health information, while also being mindful of potential downsides such as miscommunication, reliance on technology, and cost considerations.
COMPARE QUOTES
5 Ways To Save Money on an After-Hours Medical Answering Service
In the realm of healthcare, maintaining patient communication beyond the typical business hours is crucial. From handling emergency requests to scheduling appointments, an after-hours medical answering service ensures that medical offices can effectively manage inbound calls, enhancing their patient care efforts. However, the cost associated with these services can be a significant expenditure for many medical offices.
This article explores five effective strategies to save money on an after-hours medical answering service while ensuring compliance with the Health Insurance Portability and Accountability Act (HIPAA) and optimizing your office staff's time.
Bundle Services
Many service providers offer bundled services that incorporate an after-hours medical answering service, HIPAA compliant text message service, and other digital communication services. These bundles often come at a discounted rate compared to purchasing each service separately.
By bundling services, medical offices can streamline their communications, improve patient interaction, and save money. Additionally, a bundled service package can help ensure all communication channels adhere to HIPAA regulations, reducing the risk of non-compliance penalties.
Staff Training
Investing in comprehensive training for your office staff is another effective way to save money on an after-hours answering service. Trained staff can handle more inbound calls during business hours, reducing the volume of calls directed to the after-hours service.
Moreover, training can focus on increasing staff efficiency, ensuring that calls are handled promptly and correctly. This reduces the likelihood of patients needing to make multiple calls, which can increase costs with a pay-per-call answering service.
Automated Systems
Modern technological advancements provide an opportunity to automate some aspects of after-hours communication, such as appointment scheduling and common queries. An automated system can efficiently handle routine tasks, freeing up the answering service to manage more complex or urgent patient calls.
An initial investment in an automated system can result in substantial savings in the long term, by reducing the number of calls that need to be handled by a live operator.
Careful Service Level Selection
Many after-hours answering services offer different service levels, each at a different price point. It's crucial to assess the specific needs of your medical office and select a service level that meets those needs without providing unnecessary extras.
For example, a small practice might not require the extensive services that a large hospital might. By tailoring the service level to your specific requirements, you can avoid paying for unnecessary features and services.
Detailed Reporting and Regular Audits
Detailed reporting and regular audits can provide valuable insights into the effectiveness of your after-hours medical answering service. By reviewing these reports, medical offices can identify trends, such as peak call times or common patient queries, which can be used to refine the service.
Regular audits also ensure that the service is HIPAA compliant and functioning effectively. By identifying and addressing any inefficiencies or issues promptly, medical offices can improve the service and potentially reduce costs.
While an after-hours medical answering service is a vital component of patient care, there are effective ways to manage the associated costs. By considering these strategies, medical offices can ensure that their patients have access to quality care around the clock without breaking the bank.
Emerging Trends in the Medical Answering Service Industry
The medical answering service industry is continuously evolving, shaped by the demands of modern healthcare settings and the need for improved patient experiences.
The primary purpose of these services is to manage phone calls, freeing medical staff to focus on providing high-quality care.
As of 2023, several emerging trends are reshaping the industry, including an increased emphasis on offering a free trial, advanced call routing, and extending services beyond office hours.
The Free Trial Revolution
One of the most prominent trends is the emphasis on providing a free trial.
Traditionally, medical answering services have been perceived as an expensive investment, potentially dissuading smaller clinics or practices from employing such solutions.
Many medical answering service providers have started offering a free trial period to showcase their efficiency and value.
Advanced Call Routing: A New Norm
Another significant trend gaining momentum is the implementation of advanced call routing.
Calls can now be routed to the most suitable medical staff member, depending on the nature and urgency of the situation.
This minimizes the risk of miscommunication, ensures that patients receive the right care at the right time, and frees up staff to focus on pressing medical issues.
24/7 Service: Beyond Office Hours
The demand for round-the-clock service has become more prevalent.
Many medical answering service providers are extending their service hours to ensure patients' queries and emergencies are handled promptly, regardless of the time of day.
This commitment to continuous service not only enhances patient satisfaction but also provides a valuable support system for healthcare providers.
Live Call Features: Real-Time Communication
The use of live call features is also rapidly trending in the medical answering service industry.
These features allow medical staff to be part of the conversation in real time, facilitating direct communication with patients when necessary.
A live call can expedite the resolution of a patient's concern, as the attending medical professional can make immediate, informed decisions based on the call's context.
Integration of Trends: A Transformative Effect
The integration of these trends is bringing about a transformative effect on the industry.
The combination of a free trial, advanced call routing, extended service hours, and live call features create a holistic solution that addresses the challenges of the contemporary healthcare landscape.
It not only optimizes patient care but also allows medical staff to focus on their primary duties without being overwhelmed by phone calls.
Takeaway:
As the medical answering service industry continues to evolve, we can expect to see these trends further refine the patient experience.
By embracing these changes, medical answering service providers can ensure that they are providing the best service possible, meeting the needs of both their clients and the patients they serve.
COMPARE QUOTES - SAVE NOW