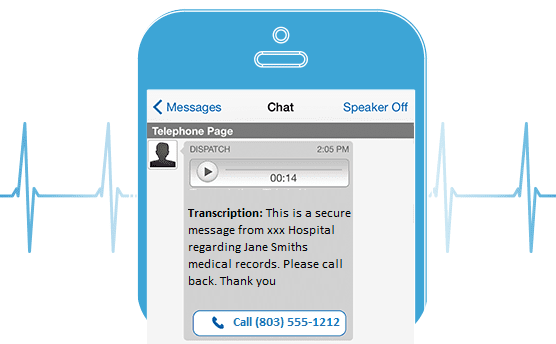 Solutions
For Doctors
For Chiropractors
For Hospitals
For Physicians
For Healthcare
After Hours Support

Appointment Reminders For Medical
Your 24/7 medical call center answering service can drastically reduce no-shows and appointment cancellations by sending out reminders for upcoming appointments which will increase the doctor's offices productivity and revenue by decreasing the number of last minute canceled appointments. Depending on the provider you work with, appointment reminders can be sent via SMS text message or email, and in other cases calls can be made one business day prior to the scheduled office visit.
Your contact center can use advanced technology to automate nearly all patient follow-up appointments in advance through an appointment reminder solution that is administered from a live virtual receptionist or sent electronically. This medical call center solution can be integrated with your office's online appointment scheduling systems or through a third party service (also available through the call center).
Automated Reminders For Increase Productivity
Greatly reduce your payroll cost by utilizing a medical answering service which can provide that same solutions (or better) for less than half the investment.
Advanced reminder of doctors office appointments is proven to reduce no-shows and last minute cancellation rates, thereby greatly reducing down time and at the same time improving cash flow.
Have it your way. With today's technology there are very minimal limitations to have your offices reminders can be managed. Simple describe your needs and the medical call center of your choice will working with the in-house IT staff to build a custom solution for your healthcare practice.
More consistent and faster access for patients to healthcare via extended 24/7 hour call answering.

Appointment Scheduling For Doctors Offices
In the medical industry every day brings forth something different. Some days the call volumes from patients looking to schedule appointments for office visits can be rather high, and this other days you may experience employee sickness or nurses will be overloads. A simple solution in such cases can be to have your overflow calls forward to the answering service which can schedule your patients appointments via accessing your online calendar, of if necessary taking down important information and have the nurse return the call when she is able to.
HIPAA Compliant Medical Answering Service and Appointment solutions uniquely designed for Doctors, Physicians, & Health Groups.